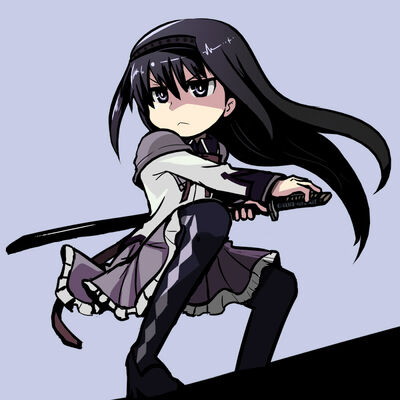 Homura is first seen by Madoka in a dream of her fighting a monster in a desolate landscape of skyscrapers. The day after the dream, Homura has transferred to Madoka's school where she gives her ominous warnings.
Official Info
A smart, graceful, athletically-talented girl. Cool if not chilly, her personality even can even be seen in her posture. Her primary ability is to stop time, all her other abilities and attacks seem to come from non-magical items, such as firearms and bombs. Her time manipulation device can also allow her to travel back in time, act as a shield, and seems to act as a limitless storage facility.
She seems to be a magical girl, but there are a lot of mysteries surrounding the way she acts. Her fighting style is also unidentified.
Observations
Speculations